Capacity management
Set the capacity of your premises based on property size, usable area and any Covid-19 guidelines to be complied with.
Dynamic access control
Automatically manage access for your customers based on usual business model logic as well as Covid-19 capacity.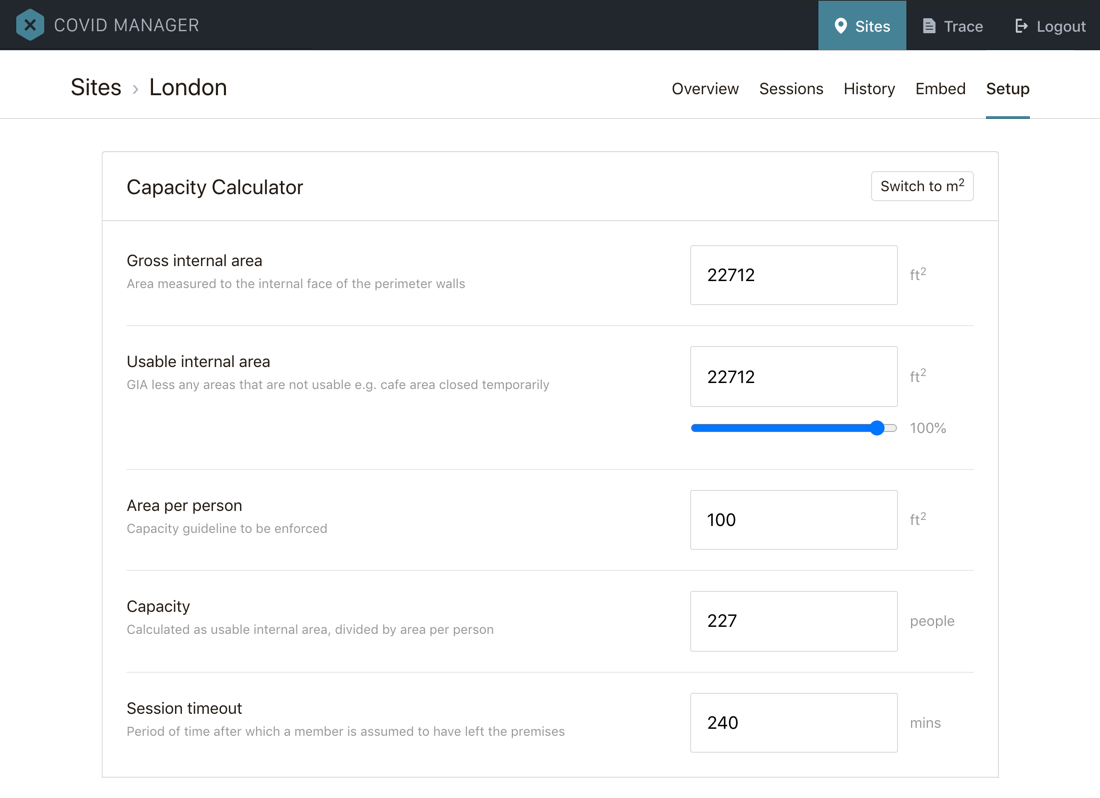 Occupancy reporting
Real-time occupancy data for each site with notifications and embeddable stats to help you manage your business.
Trace
Easily trace individuals that were in the premises with a suspected or infected person.
Hands-free access
Control virus transmission by reducing access control touch points.
QR Code
Reduce the spread of the virus by letting your customers use their own mobile devices to contactlessly present a unique QR code in order to access and exit your premises.
RFID
Replace high-touch access control systems with RFID cards, wrist bands or key fobs (for example) thereby reducing the contact areas at check-in and check-out.
Managed Check-in
Check-in and check-out your customers directly from the dashboard whilst eliminating touch points and maintaining social distancing.